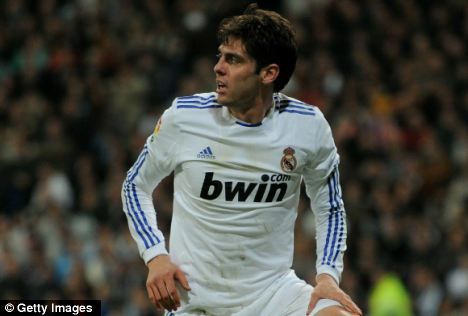 AC Milan CEO Adriano Galliani has revealed the club has ended negotiations with Real Madrid over the transfer of Kaka to the Italian side.
Having never truly flourished at Real since his 2009 arrival, Brazilian Kaka last week confirmed he would take a pay-cut to return to the San Siro but Galliani's revelations mean he will not get his wish. Bets are on about where Kaka will be at the end of the season and you can Click here for online sports betting if you are interested in placing one!
'The negotiations for Kaka have broken down,' Galliani said. 'It's not possible to complete the deal for fiscal reasons. We had agreed on everything else, but the deal broke down"
It is believed that Kaka's return to the San Siro was made more complicated by the tax fees that are still existing from his transfer to Real Madrid in 2009. Although Milan wanted to loan the 2007 World Player of the Year, who has struggled for regular first-team football since the 2010 arrival of Germany's Mesut Ozil, Real Madrid's only interest was in concluding a permanent deal.